About the event
Formula 1 Race is undoubtedly one of the most prestigious sporting events on the planet. And we all are delighted to hear that Vietnam will be hosting its first-ever Formula 1 (F1) Grand Prix on April 2020, alongside with Monaco, Singapore, and Azerbaijan. The race will take place at My Dinh Sports Complex at the west of the city center due to traffic conditions. The racing track was predicted to be 5,565 meters long with 22 corners.
Ticket price
The price ranges from $31 to $316 depends on the seats and dates. The official schedule is expected to be announced at the end of July. Whether you are F1 buffs or travelers, the following facts would help you to create more memorable moments while attending the most exciting event of the year.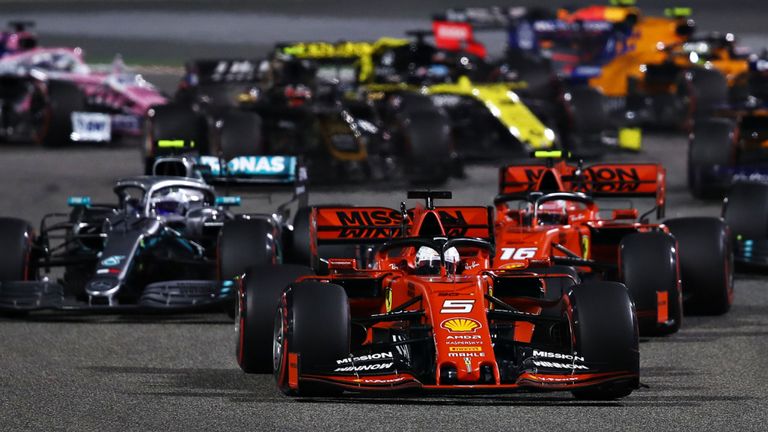 Accommodations
April is the peak season in Vietnam, plus the F1 event, hence we highly recommend making your reservation as soon as possible to prevent the risks of overbooking or only bad hotels left. My Dinh Sports Complex is quite outside the central area, therefore staying nearby is not a good idea since it can cause some trouble to travel around or even to find a good eatery. A place close by the old quarter is the best option as it only takes you 15 minutes to get to the stadium to watch the performance, at the same time tourist attractions are within your reach.
Getting around Hanoi
Nowadays it's pretty easy to get around Hanoi by ride-hailing apps such as Grab, Be or Go-Viet. All you need is a Vietnamese SIM card, then download the apps and get ready. If you want to experience the public transportation, bus is the cheapest way with air-con and easy service.
Visa to Vietnam
Whether you travel to Vietnam for the F1 race or not, a passport valid for at least 6 months after the visa expiration date is required. Visas for Vietnam are required by all nationals except: Nationals of Denmark, Finland, Norway, Sweden, Britain, Germany, France, Italy and Spain who may visit without a visa for up to 15 days.
For travelers with limited time
Even if F1 race is the main reason brings you to Hanoi, why not take the chance to explore this charming capital city a bit? With the shortage of time, we recommend you to not miss the highlights of Hanoi which capture all the essence in term of Vietnam's history and culture. Apart from Hoan Kiem Lake and Old Quarter area, Ho Chi Minh Mausoleum, Temple of Literature, Tran Quoc Pagoda, Vietnam Museum of Ethnology and Hoa Lo Prison are worth paying a visit too. Regarding to experience, a cyclo ride and Theater puppet show are strongly suggested.
For travelers who have all the time in the world
Before or after the race, spending some days to discover what Vietnam has to offer outside of Hanoi could be nice. If you are big on UNESCO heritage sites, overnight cruising in Halong Bay is a must. Other than that, Mai Chau, Ninh Binh, Sapa are some great spots which are within easy reach from Hanoi. If time is not an issue, then make your way down south to explore the Mekong Delta passing the central coast which is reputable for the most beautiful beaches in Vietnam.